5 tags
The British, chemical weapons and piccalilli...
Will the UK disclose evidence that shows whether chemical weapons were used in Syria? That may depend on the consequences. With David Cameron declaring a 'war crime' in Syria some are asking crucial questions. Channel 4 News' Alex Thomson has listed several and Peter Beaumont also raised concerns. Of Alex's questions the first three were similarly relevant to my quest to find answers about the...
4 tags
'Unpopular' Committees in Abyan
Following the first of three trips to Abyan earlier this year I raised concerns over the issue of arming militia groups - Popular or Peoples Committees as they are known - in the south. This week is a prime example of how giving arms and power to the PCs can and will go wrong. When Tareq al-Fadhli, the notorious former jihadist, returned to Zinjibar the PCs didn't like it. Amid rising...
4 tags
Australian boys fundraising for Saleem
Last Saturday Glenn Grandy from Melbourne, Australia emailed me. His son, Jylon, had read about Saleem al-Harazi, the young Yemeni boy blinded by a bullet on March 18, 2011 in Sana'a. Jylon was so upset by Saleem's story he wanted to try and do something for him. On Sunday October 28 a 10 year-old boy in Australia, along with his 8 year-old brother Ashton (pictured above), will be...
5 tags
4 tags
No more tears
As journalists we're not supposed to get too attached to the subjects of our reporting, let alone be emotional about them. That theory is a nice one. But most of us were normal human beings before we were journalists.  Witnessing 12-year-old Saleem al-Harazi's story was one of those occasions when remaining detached became completely impossible. On March 18 last year I looked on as...
5 tags
A taste of the Yemeni oud from a night not long...
8 tags
One man's determination represents Yemen in London
Representing Yemen in the London Olympics, Ali Khousrof probably has one of the most remarkable back stories of any athlete competing in this year's games. I was there the night Ali was shot on April 27th 2011 outside Sana'a's sport stadium during one of the many violent episodes of Yemen's uprising. Ten activists were killed and two later died from their injuries that...
4 tags
5 tags
2 tags
For one day only...
The Times paywall is down today, for 24 hours only, in celebration of The Queen's Jubilee. [You have to register but no fee] Now as much as I'd like to think everyone will be sitting in front of their computers on a Sunday just to read more than 73 reports I've written on Yemen since 2010, someone came up with the sensible suggestion that I select three pieces. Not easy...
5 tags
The lost land of Abyan
Overlooking the province of Abyan: Lawder, Ja'ar, Zinjibar, Shaqra and all the way to the Arabian Sea. The 'frontline of the war on terror' looks innocuous from here. Perched on the 1,000 meter-high ledge it's hard to comprehend how this patch of land that stretches just 35 miles to the Arabian Sea is responsible for generating such fear and loathing in Washington. It's easy to imagine this place...
4 tags
4 tags
4 tags
5 tags
Watch
Al Jazeera's media programme, the Listening Post, looks at Obama's role in the continued imprisonment of Yemeni journalist Abdulelah Haider Shaye: The dangers of reporting the 'war on terror'
5 tags
Watch
Yemen's Hidden War: Sectarian clashes between Houthis and Salafist tribesmen have left 52,000 people displced in the past three months in Yemen's remote northern province of Hajjah.  (special thanks to UNICEF, Yemen)
3 tags
6 tags
3 tags
Reflecting on a year of history being made in...
5 tags
US has 'direct interest' in Shaye's case
Today, as the foreign media descended on Sana'a and the Movenpick hotel, home to Yemen's election media canter, the US ambassador Gerald Feierstein spent the morning doing multiple interviews with the now rather large (by Yemen standards) international press pack. In addition to repeating what he told other reporters about Iranian support of the northern Houthi rebels, a common theme...
6 tags
Watch
February 11th marks a year since daily protests began on the streets of Yemen's capital, Sana'a. This is a collection of pictures taken between February 2011 to February 2012. The single video in this set was from March 18, 2011, the day 52 worshippers were shot dead by rooftop gunmen. NB: Despite metadata on Flickr showing some pictures were taken in 2010 they are all from 2011. Only...
11 tags
Journalists beware: Washington's wrath
Although the Bureau of Investigative Journalism may have put a few noses out of joint in Washington this week, Chris Woods and Co. can no doubt continue to sleep soundly in their beds without fear of repercussion from disgruntled counterterrorism officials. The same rules do not apply if you're a local journalist disclosing similar facts about US attacks in southern Yemen. The Bureau of...
6 tags
5 tags
4 tags
4 tags
RTE - World Report: Regime change in Yemen
5 tags
4 tags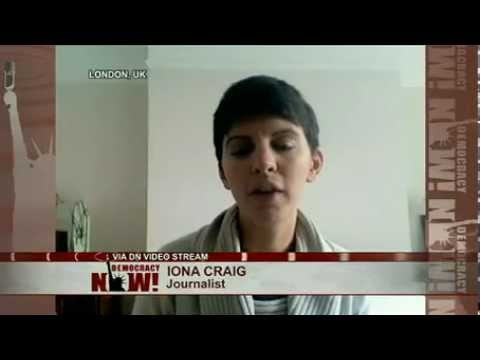 4 tags
Yemen violence Another 10 people have been killed... →
7 tags
Yemen unrest: BBC World Service →
A day after government forces used weapons against demonstrators, the Yemeni Minister Hisham Sharaf tells Newshour that Islamist forces within the opposition initiated the violence.
4 tags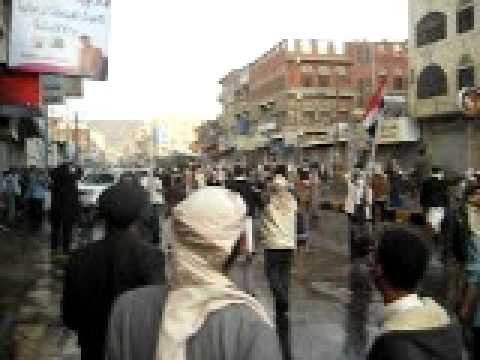 6 tags
Burnt out
The view of a pitch black Sana'a skyline from my flat in Old Sana'a From the Frontline Club Tomorrow marks 250 days since daily protests began in Yemen. I, along with just one other foreign journalist, Jeb Boone, have been here to see every day of them. This weekend, for the first time since January, I'll be taking a break from Yemen. The past six months have been astonishing,...
4 tags
2 tags
The light at the end of a dark tunnel
During the persistent power cuts here…which yes I've been bleating on about continuously…there's not a huge amount of ways to entertain yourself of an evening these days in Sana'a. But, thanks to a recent purchase my nights are mostly filled with reading and lots of it. About two months ago after contemplating buying an iPad or other tablet device I settled instead...
5 tags
4 tags
Watch
As government officials maintain the line that Saleh will be back in Sana'a "soon", added to by today's official statement that his "medical leave" is "temporary" and he "will return to Yemen from Saudi Arabia to re-assume his duties soon after he recovers", this song keeps reverberating around my head.
8 tags
5 tags
World Report on RTÉ Radio 1 presented by Helen...
June 5, 2011 | NPR · Yemeni President Ali Abdulleh...
7 tags
Here's where the story ends?
Farewell but not goodbye An Oscar winning creation any Hollywood script writer would be proud off: • An embassy siege of foreign diplomats • Al-Qaeda militants take over a city • A brutal military crackdown on civilians • Tribal war in the country's capital • The president, following an apparent assassination attempt, jets off into the night for emergency medical care. And all in...
7 tags
6 tags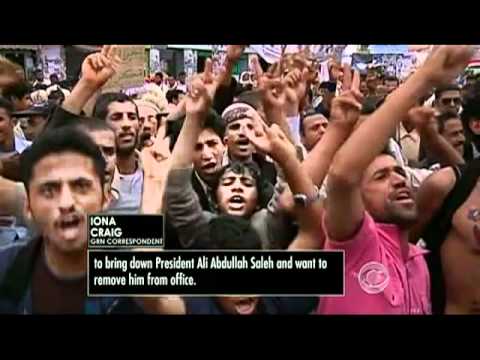 6 tags
8 tags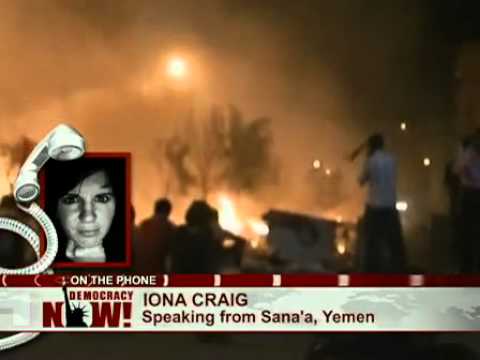 6 tags